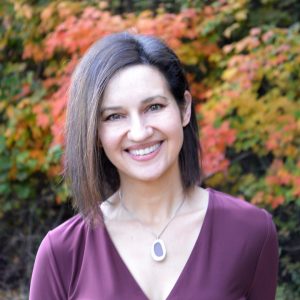 Terri Libenson
Cartoonist
What I do
I'm a cartoonist. I love it because it allows me to do all types of fun projects. For instance, I write a syndicated comic strip called The Pajama Diaries, which runs in newspapers throughout the world. I also wrote and illustrated funny greeting cards for many years. Now I'm an author; I just released an illustrated book for 8 to 12-year-olds called Invisible Emmie. I'm really proud of it and hope you all will read it!
How I got my job
I always drew, ever since I can remember. I especially liked drawing comics. In college, I majored in illustration and did all my assignments in a cartoony fashion. In addition, I loved storytelling and humour, and eventually decided to combine everything and become a comic strip creator. I'm so glad it worked out.
What I love about my job
Almost everything! I feel like I have my dream job. There are days I'm sitting at my desk and writing goofy things or colouring strips while listening to music and thinking: "I can't believe I get to do this for a living." 
What is difficult about my job
I sometimes go through periods of writer's block. That's frustrating. But it usually passes. Also, I often get feedback from readers. Most of it is good, but some can be critical, and that can be disheartening. But I try to take well-intended criticism to heart and keep improving.
What skills I need
It helps to be able to draw, but I truly think writing and editing skills are most important. You can draw badly and still write a great cartoon, but it's rarely the opposite.
Where to start
You should develop writing and editing skills. It helps to have a good sense of timing when it comes to gag writing. I really honed those skills writing cards. Writing (and drawing) classes are
helpful. Also, young people should seek out professional cartoonists who can answer any questions they have. Most cartoonists are very busy, but will take time to help budding creators. I think that's another reason why I love this field!
Invisible Emmie by Terri Libenson is out now, published by Puffin, £7.99.