What's the job?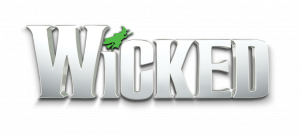 Followspot Operator.
Who would I be working for?
Any of the theatres dotted around the UK, as well as outdoor theatres and touring productions.
What do they do?
They follow a member of the cast around the stage with a moveable spotlight, known as a followspot.
What sort of work is involved?
Making sure each performer is lit in the right way at the right time.
As well as tracking the character with the light, the followspot operator can also change the brightness of the light, the area it illuminates, and its colour.
Depending on the theatre and show, you would also be expected to help move lights for scenery changes.
Helping to maintain the lighting setup. This could include changing bulbs, cleaning light fittings and repairing faulty equipment.
What skills do I need?
The ability to concentrate for long periods of time and to spring into action when you're needed. If you miss the star's big entrance from the side of the stage in a live show, everyone will notice – including the audience, the star on stage and your boss!
A good head for heights. A followspot operator will generally be quite high up, and on some shows you may even need to wear a safety harness.
Teamwork skills are vital, as you'll need to follow instructions and cues from the rest of the lighting team.
A steady hand and good hand-eye co-ordination are necessary so that the followspot moves around smoothly from the audience's point of view.
What qualifications do I need?
There are degrees and courses you can take that will help, such as lighting design or stage management, but many people will start in a junior role like this and work their way up, so hands-on experience is really important.
What hours would I work?
A job like this in the theatre will involve working evenings, including at weekends.
Where would I work?
Anywhere! There are theatres everywhere, and loads of touring shows and concerts that all need lighting.
How much would I get paid?
It is a junior position, so a starting salary could be in the region of £15,000, perhaps rising to £50,000 for someone with a lot of experience and who becomes head of their department.
Can I do work experience?
The best thing to do is ask! Talk to your local theatres and venues to see if you can get in there, or find out if your school has any useful contacts. Experience is great wherever you get it, so there might be school productions you can get involved in or performances by your local amateur dramatic society.
How might the job change in the future?
Lighting is like any other technology, in the way that it's sure to improve and change, but the core role has been the same for years and will probably stay the same for many more!