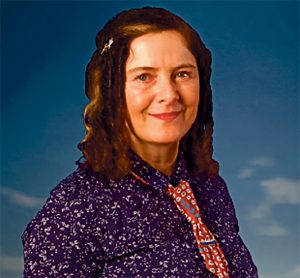 Deborah Cook
Costume designer
What I do
I am the puppet costume designer at LAIKA and I recently worked on Kubo And The Two Strings.
How I got my job
I trained at Saint Martins College of Arts and Design in London. It was a perfect environment for me – so many fabrics! I learned about film, 3D animation work and all different types of skills.
What I love about my job
Every day I get to do something fabulous. My studio here is piled high with different fabrics and historical information, and I get to look up brilliant artists and learn new techniques. Some of our characters are pretty amazing and I really love their personalities. When you start to animate their voices, they come to life. It's amazing. The films we've made have a really long life and work for so many generations of people, and that makes me happy.
What is difficult about my job
For Kubo, it was working with a different style of costume. We're used to tailoring quite tight costumes to puppet bodies, which means they move in time with the puppet bodies when they are animated. This time round, with huge kimonos (like dressing gowns) you can hardly see the body shape under them. We had to create an armature (a framework) under the clothes themselves to show the kimonos moving around the bodies. It was difficult learning how to manage that. The historical research was really fun, though – I got to go to Japan!
What skills I need
Having the knowledge of pattern cutting is important, to get the different shapes right for the characters' arms, legs, etc. Also, you have to be very organised! For each film we have over 150 costumes, so tracking all of that is important! You need to have fingers in lots of pies, for sure. You need the capacity to multi-task.