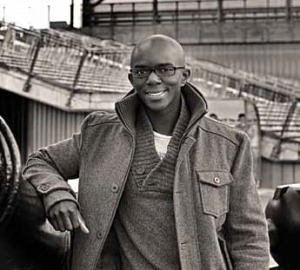 Chris Musangi
Architect
What I do
I am an architect, which means I help to design and construct buildings. I have worked on many interesting projects in the USA, the UK and abroad, and I am currently working on two high-end residential projects in the Cotswolds and Montenegro. Before these projects, I was part of a team of architects and engineers working on the Warner Bros. Studios, home to the Harry Potter Studio Tour.
How I got my job
Growing up in Kenya, I always wanted to be an architect. I took drawing and design classes in high school, and then went on to study for six years at university in the USA. I've worked in Chicago and New York (where I finished my two years of architecture licensing as I worked) and now live in London.
What I love about my job
I love creating spaces and watching people use and interact in them. It is fun working on concept sketches, which then become the basis for the construction of a building. I love working with clients and all the different trades – engineers, consultants, contractors. It's really fun to coordinate their ideas with the architects' designs, to give the client the home or building they want.
What's difficult about my job
The architect is in charge of coordinating all the other trades involved in the building process, and making sure the building codes and regulations are followed. This coordination is time-consuming and can be difficult. It involves dealing with lots of personalities and people who have ideas of how they think the building should be built. When these ideas are different from the architects', it can create conflicts.
What skills I need
I have to be good at time management and meeting tight deadlines. Architecture is both an art and a science, so artistic skills and a good imagination are helpful, as well as some mathematical skills. Most drawings are done on computers, so knowledge of computer drafting programmes is key.
Where to start
Follow your dreams, and stay focused at university. The architecture course is a bit longer than most other degrees, but it is an exciting and challenging profession.