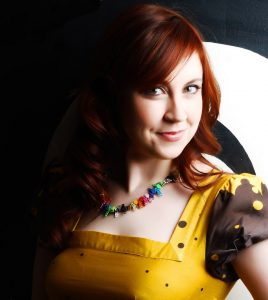 Gabrielle Kent
Lecturer/Writer
What I do
By day I'm a university lecturer teaching computer games, art and design. By night I am a writer of children's books.
How I got my job
For my day job I studied illustration at university and took on some work experience at a local games studio. I then got a job as an artist at a games studio that developed driving games. After getting a lot of experience in making games I applied to become a games lecturer, and now I teach people how to make computer games.
For my other job, I wrote a book and then looked for an agent. It took a long time to find one but, when I did, he sent my book to a few publishers. Scholastic decided to publish it and liked my story so much they asked me to write three Alfie Bloom books for them.
What I love about my job
I love creating worlds for people to visit, whether that be virtual worlds that they can explore through a games console, or fictional worlds that they can visit in their own heads.
What is difficult about my job
To teach students to make computer games I have to write lots of lectures on game design and talk to more than 200 students at a time. I used to be very nervous about speaking in front of people but now I find it exciting and it makes me so happy when my students get jobs working on amazing games. 
The hard thing about writing is learning to trust yourself. The first draft of a book might be awful but you have to accept that and know that you can make it so much better when you edit it.
What skills I need
To be a games designer you need a good imagination, an interest in everything and an understanding of what makes games fun to play. The ability to write code is very useful, too! To be a writer you need a good imagination and a writing style that people will enjoy reading.
Where to start
To work in games you should play lots of different games and work out what you like about them and how you would make them better. Think about whether you want to work on the art or technical side of games development. There are lots of very good university courses that can teach you everything from games programming through to art and design.
To become a writer you should read lots of books. Visit interesting and unusual places to inspire you and carry a notebook with you for when inspiration strikes.