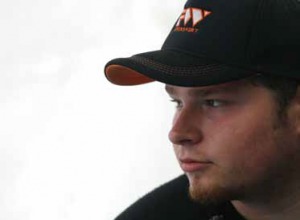 Fergus Walkinshaw
Motorsport Driver
What I do
I own, operate and race in my own sportscar team, FW Motorsport, competing in the Michelin Ginetta GT Supercup, which supports the British Touring Car Championship. I'm also just about to start my third year at Oxford Brookes University, studying automotive engineering.
How I got my job
I created it! It's always been my ambition to run my own international sportscar team; founding FW Motorsport in January 2013 was the first step. I've raced since the age of 12 and built engineering experience doing private automotive projects and working in teams, while also studying at university.
What I love about my job
No two days are the same. Every race is a new challenge for me as a driver and a team owner. Founding FW Motorsport means I'm following my dream, and doing what I've always wanted to do – that's what I love the most.
What's difficult about my job
Long hours come as standard and the job also comes with a lot of pressure. You can never say your job is done and that you know all there is to know, as you're constantly trying to get the best performance out of yourself, the team and the car.
Where to start
You need to get as much hands-on experience as possible, but you also need to study. There are loads of race teams that would welcome anyone seeking work experience, and there are plenty of good universities offering sound advice and excellent engineering courses.