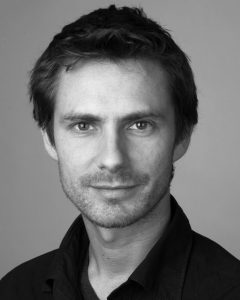 Simon Tcherniak
Senior Furniture Designer
This week's interviewee works at Neville Johnson and helps to create original furniture for people's houses, to give them the home that they've always wanted.    
What I do
I design bespoke [custom-made] fitted furniture. Every piece is unique because every room is different and every client has different needs and tastes. I design studies, libraries, living rooms, cinemas and bedrooms.   
How I got my job
I used to work for myself as a carpenter and cabinet maker. I had to first design the furniture and realised it was that part I most enjoyed. Some people come from an architecture or interior design background, and some people come from a pure sales background.  
What I love about my job
I enjoy meeting people in their homes. Many people have spent years thinking about the bespoke piece they want, and it feels very gratifying to help them realise it. I also really enjoy sketching with the clients to get their feedback, and then producing CAD [computer-aided design] visuals for presentation.  
What's difficult about my job
The hours can be long, as many people will only be able to see you when they get home from work – so that means evenings and perhaps weekends. Pay is related to performance, which I find very motivating – if I work hard I can earn well. Neville Johnson offers a free design service, so you do have to be a little careful that you don't spend too much time designing projects that are unlikely to become orders.
What skills I need
Listening, influencing and drawing. You have to make sure you understand what the client is looking for before you start designing, otherwise you can just jump in with something that doesn't work for them.
Sometimes clients want something that simply won't work. You have to steer them towards a solution that will work without feeling that they are being denied their vision. And my sketching, drafting skills and CAD skills used to be pretty weak, but it is amazing how you improve through repetition.
Where should young people start if they want to do the job, too?
The first thing to do is find out if you enjoy it. Look around your home and think about how the space could be used better. You could draw a scale version of your proposed furniture (where 10mm on your ruler represents 200mm in the room). Get feedback from your family and think about how you could adapt the design to take account of their needs. Visit a bespoke furniture or kitchen showroom to chat to the designers about their job and how they got into it. A company might recommend a course in interior design, furniture design or cabinet making, or suggest you gain experience in sales. Experience is normally the most important thing, so try to get the experience you need for the company you want to work with.
How my job could change in the future
Apps are now available that allow users to scan and measure their own rooms, and then select premade furniture that fits the space. But I am sure at the higher end of the market people will still want to work with a designer to make something truly unique.