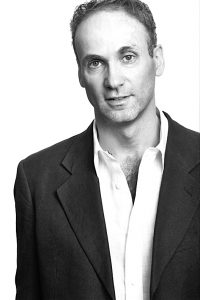 Neal Foster
Actor/Manager
What I do
I am an actor who runs a theatre company called the Birmingham Stage Company.
How I got my job
I set up my own theatre company when I was 18 years old. I went to Warwick University to read drama but only stayed for seven weeks and decided to leave to set up my theatre company. That was 32 years ago.
What I love about my job
My company is lucky enough to produce all the Horrible Histories shows live on stage and this year we are presenting a special production of The Best Of Barmy Britain to celebrate our fifth anniversary in the West End. It's being staged at the Apollo Theatre on Shaftesbury Avenue, which is perhaps the most famous theatre street in London. I've also just adapted and directed Gangsta Granny by David Walliams, which is now touring the country and so I got to meet the man himself, which was very exciting.
What is difficult about my job
The truth is that nothing is easy. The best jobs in the world are also the most difficult. Theatre is a very challenging business because you have to spend a lot of money to put on a show and you very rarely know if anyone is going to want to come and see it. The most important things to get right are finding the right director and casting good actors.
What skills I need
To run a theatre company it helps if you like organising things. You also have to accept the fact that you are going to be in charge of everything that happens, so you have to be able to get along with people and bring out the best in them. It's like being the captain in a football team – everyone is going to look to you to make the final decisions.
Where to start
You could get some friends together and put on a play at school or join a drama group and see if they'll let you help put on a show. You'll quickly find out if you like having the responsibility of being in charge or whether you'd prefer to concentrate on the acting or stage management.