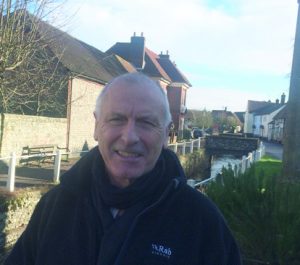 Richard Walker
Harry Potter Tour Guide
What I do
I'm an actor and tour guide.
How I got my job
I trained for three years at a drama school in London (Webber Douglas) and worked as an actor for 30 years. Another London Walks guide got me into guiding.
What I love about my job
It has always been so varied. I love it. Especially the Harry Potter walks, which I do on Saturday and Sunday. The children and grown-ups who come on that walk are always fun. I turn up and inform and entertain – and explain where scenes from the Harry Potter films were shot.
What's difficult about my job
I'm very lucky because I work for a great company. They do all the difficult bits, like letting people know where and when to meet.
What skills I need
The most important thing is to be passionate about your subject – to enjoy reading and discovering new things. This isn't difficult when the subject is Harry Potter! You must enjoy sharing your enthusiasm with other people. The training I have had as an actor also helped.
Where should young people start if they like the idea of this job?
You should begin by getting involved with drama groups and organising presentations with other students. You could get tips on how to present by watching presenters on television. You could also take walking tours in the towns near to you and observe what the guide does that makes them effective.