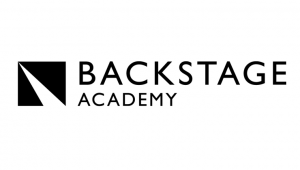 What's the job?
Head of Research.
Who would I be working for?
Backstage Academy is a unique place, but you could also do research at other universities or technology companies.
What do they do?
Work on projects for the live events industry that look at new ways of using lighting, sound and technology to create innovative and exciting experience at live concerts and theatre performances.
What sort of work is involved?
Deciding which areas are worthy of future research, and starting projects to look into them.
Overseeing projects that are being carried out by other members of your staff and students.
Attending events and conferences so that you can keep up to date on the latest developments in your field.
What skills do I need?
Excellent communication skills.
Maths, science and computing ability.
The ability to think creatively and come up with new ways of looking at a problem.
What qualifications do I need?
There are lots of ways that you could end up in a role like this. Qualifications in art, design, video games, photography, film, computing, lighting or drama could all help. You would almost certainly need a degree, unless you had a lot of excellent on-the-job experience.
What hours would I work?
It'd be a standard working week of 9-5.30 from Mon-Fri, but you may have events or presentations to attend on some evenings.
Where would I work?
Backstage Academy is based in Wakefield, West Yorkshire, but you'll also travel around the world for different projects.
Can I do work experience?
Yes but any experience you can get of working with videos, projections, sound or lighting would be very useful, whether it's a school show or local amateur production. You can also easily take your own photos and make your own videos, or come up with your own designs. Be creative and put together a portfolio of your work that you can show people.
How might the job change in the future?
The technology used in the live events business is always changing, as artists and companies compete with each other to have the biggest and best stage shows. So whether it's new computer programs, virtual reality technology or new types of pyrotechnics, you'll need to keep on top of all the latest developments.