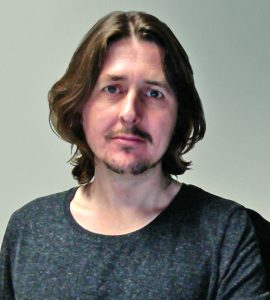 Kris Turvey
Creative Director at Kuato Studios
What I do
I'm the creative director at Kuato Studios, the maker of hit games like Code Warriors, Dino Tales, Safari Tales and, more recently, Noddy Toyland Detective – Let's Investigate! Primarily I'm responsible for the creative quality of the game, which covers gameplay, graphical style, narrative [story], audio effects and music, cinematics, and marketing content.
What I love about my job
I love seeing ideas come to life, from the first early concepts to the final game. Making games is often a team process and involves lots of problem-solving. The creativity in the UK games industry is phenomenal and I'm blessed to be working with a really talented group of people every day.
What is difficult about my job
Sometimes what seems right on paper doesn't work quite how you thought it would when it's in the game, or it isn't as fun as you thought it might be. You have to be open to change and keep playing the game as it develops, to make sure your ideas work. The final game might be very different to the first idea you had, but it's worth it in the end.
What skills I need
You need to be able to balance having a clear vision for the final game, while also listening to other team members' ideas. It's important to have good team management skills and a good understanding of all the different skilled areas that go into making a game.
I started out as an artist, but often creative directors will have been game designers for several years first.
Where should young people start?
The best way to start making games is just to start making games! Whether you are interested in coding, design, art or sound, there are lots of great free online tools and apps nowadays that can help you bring your ideas to life! They will give you an understanding of all the different skills and subjects that go into making games. The most important thing is to always be open to learning. The games industry never sits still and, as professionals, we are always learning new skills and software. Good luck!