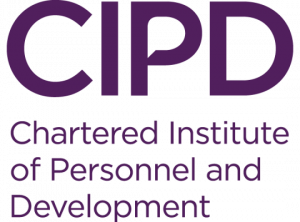 What's the job?
Head of HR (human resources).
Who would I be working for?
Apart from really small businesses, all companies have a HR person – larger companies will have a whole HR department.
What do they do?
HR staff do different things at different companies, but generally their jobs involve making sure that their business has the right staff, with the right training, and that the company's policies allow people to do their job in the best and safest way possible.
What sort of work is involved?
Looking after recruitment of new members of staff.
Sorting out annual reviews, to find out if your employees are happy and that the company is getting the best performance out of them.
Putting company policies in place, for anything from health and safety to pay and bonuses.
Finding out what the company's training needs are and arranging training courses for staff.
Dealing with any problems that employees have, such as complaints about other members of staff or managers.
Dealing with applications for work experience and looking after any students who are chosen to come in to work at the company.
What skills do I need?
Approachability, so that managers and staff alike are happy to come and talk to you.
Good organisational and IT skills, as you will be dealing with a lot of people, issues and computer programs.
Good maths skills are essential.
The ability to look at problems in a new way, and willingness to change the way your company does certain things.
Negotiating skills will come in handy when you have to sort out issues between your staff and the company's bosses.
What qualifications do I need?
It's possible to do university courses on HR management, or one that mixes something like business management with HR management. However, there are many routes into the job, including apprenticeships or post-graduate (after university) courses.
Many people in HR have also learned on the job, by starting out as an assistant or administrator, or moving departments. Many companies will offer training to someone who wants to move into HR. The Chartered Institute of Personnel and Development (CIPD) is the organisation that provides official HR qualifications, and people can study part-time or full-time to get them.
What hours would I work?
Most HR jobs have standard office hours of 9-5, Mon-Fri.
Where would I work?
Most jobs in HR are in towns and cities, as HR departments are usually found in large offices, although there are opportunities with smaller out-of-town companies. If your company has lots of offices or sites, you may occasionally have to travel across the UK, or even to other countries. Some HR people do freelance work, so they might do some work from home or travel between different companies.
How much would I get paid?
A junior assistant might start on £18,000, but a senior HR manager could be earning £75,000, or even more if they work for a very large company and have a lot of responsibility.
Can I do work experience?
The best thing to do is get in touch with big companies in your area, or ask your school if they have any useful contacts. If you can get work experience within HR, that's great, but any kind of administrative work experience in an office would be handy.
How might the job change in the future?
Changing technology might alter the workplace, but as long as people have jobs, HR will always be needed. However, HR professionals will probably start to use more data and evidence from psychology and behavioural science to improve and back up their decisions.