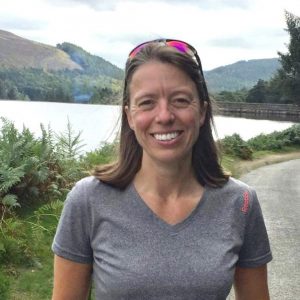 Helen Kimber
Hotel General Manager
What I do
I'm the hotel general manager on board Britannia.
How I got my job
I have worked in the cruise industry for 19 years; 17 years with Princess Cruises and two years with Carnival UK. I applied for my position on the Carnival UK Careers At Sea website.
What I love about my job
I'm a people person, so meeting and interacting with so many different people every day is why I love my job. I also get to visit the world and explore different countries while doing my job, which is great.
What's difficult about my job
Britannia is P&O Cruises' largest ship, with up to 3,647 guests to look after on each cruise. I have to make sure each one of these guests has the very best holiday experience. This entails meticulous attention to detail on my part, from ensuring all the cabins are immaculate, all the lounges, bars and rooms on the ship look beautiful, the sun beds are put out, the entertainment and activities run as planned, the restaurants are top quality, the crew are happy and (hopefully) the sun shines! It's a big job but it is hugely rewarding. We are creating unforgettable holiday happiness.
What skills I need
When I started at sea I started in a position called the Junior Assistant Purser and worked on the reception desk. The role required an understanding of customer service and cash handling. Over the course of my career I have been very fortunate to have covered many positions, which has increased my knowledge and understanding of the cruise business and has supported me in my progression to hotel general manager.
Where young people should start if they want to do the job, too
I would start off working in a customer service role and see if they enjoy working with other people. Once they know this is something they enjoy, then there are many courses in hospitality that would support them in this career. [See the careers website at www.carnivalukcareers.co.uk for more information, and to read about the other jobs you can do with P&O Cruises].
How my job could change in the future
I think that there will be more technology in the cruise industry, which will see a change in how we operate and run our ships, but ultimately the job will remain very much about people and service standards.