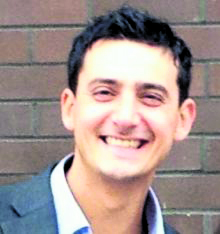 Craig Jones
Operations Director for Fit For Sport
What I do
I'm the Operations Director for Fit For Sport.
How I got my job
I have always worked with children and young people; from dressing up as a crocodile to being a head of PE in an International School. I joined Fit For Sport 11 years ago to focus on increasing physical activity levels and supporting children in leading a healthy lifestyle, through the basic philosophy that if children enjoy being physically active they are more likely to be active when they become adults.
What I love about my job
Working with children is (in my mind) the most important job in the world. What's more important than being trusted to educate and activate the most important people in the world? Children constantly challenge theories and enable people not to take them too seriously!
What's difficult about my job
Sometimes you have to work with other people who believe they can work with children without the key values of FUN and ENTHUSIASM! That is frustrating.
What skills I need
As a company, Fit For Sport have six values that we believe must be evident in aspiring children's activity professionals:
Trust

Professionalism

Role model

Healthy lifestyle

Fun

Enthusiasm
Where should young people start if they want to do the job too?
Volunteering is a great start to a career in working with children and young people in activity and sport.