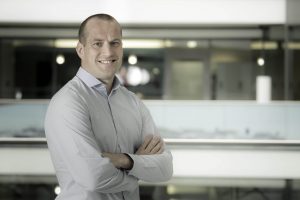 Mark Price
Youth Operations Manager
What I do
I'm the youth operations manager for P&O Cruises.
How I got my job
I worked on board across the P&O Cruises ships as youth staff and youth manager for 13 years. On our family-friendly ships we have award-winning children's clubs split into different age groups: for children aged 2-4, 5-8, 9-12 and 13-17. We also have a night nursery and a playroom for under-twos. Each club is run by a separate team and they have daytime and evening activities. For the last five years I have been based in the office in Southampton, overseeing all the youth teams and clubs on board.
What I love about my job
Ensuring that all the children who go on board our ships have the best holiday ever. I do this in many ways, such as finding and adding the latest games, toys and age-appropriate technology trends for the clubs. I also find relevant entertainers to bring their acts on board the ships, especially for the school holidays. Most importantly, I make sure we have fun and happy people working in our teams.
What's difficult about my job
Not being on board and joining in with the fun!
What skills I need
Experience of working in a childcare facility, and a childcare qualification. [See the careers website at www.carnivalukcareers.co.uk for more information, and to read about the wide range of jobs that you can do on board with P&O Cruises].
Where young people should start if they want to do the job, too
You would need to get experience of working in a childcare setting for children of a mix of ages. This could be a school, nursery, playgroup, youth centre or similar.
How my job could change in the future
Technology is key, so we always need to make sure that we keep up to date with all the latest gadgets and consoles, as well as the latest trends. That means children and teenagers have the best time on board, interact together and, most importantly, make new friends while they are on holiday.