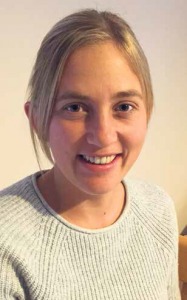 Ollie Gerrett
Doctor
What I do
I'm a doctor (a GP).
How I got my job
I went to university for five years then did two years working as a junior doctor, followed by three years of training specifically to be a GP. I then filled in at lots of different practices while looking for a permanent job. This was interesting because I got to see both good and bad practices. I kept looking for permanent jobs and eventually was lucky enough to  nd one near where I live.
What I love about my job
I love that every day is different. I also enjoy spending time with my patients and trying to help them. It can be so rewarding and I learn things every day! I also love the people I work with. On a busy day they keep me going, usually by keeping the tea  owing!
What's difficult about my job
It can be hard trying to work out what is wrong with people sometimes. There can also be a lot of paperwork and quite long hours. It can be hard trying to meet patients' expectations within the limitations of the NHS.
What skills I need
You need to be caring, a good listener and have lots of patience! It is also important to have an interest in science. You have to be quite organised and also open to change, as the day can alter in a second.
Where should young people start if they want to do the job too?
You need to do well at school and I would suggest doing some work experience, either in a hospital or somewhere like a nursing home. You could speak to some local doctors and get their advice and experiences. You need to be prepared for years of studying but lots of fun along the way!