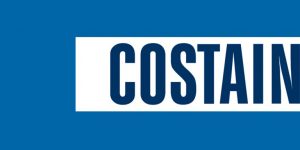 What's the job?
Land surveyor.
Who would I be working for?
A wide range of businesses, such as surveyors, construction companies, consultants, utility companies (electricity, gas, water etc) and councils.
What do they do?
Land surveying involves gathering detailed information about an area before construction projects start, then using all of your data to produce the maps that will be used by people on site.
What sort of work is involved?
Using surveying tools and location data such as GPS.
Taking photographs and video of the site.
Possibly using a UAV [unmanned aerial vehicle, or drone] to gather pictures and video from the air.
Studying satellite photos of the area and combining them with your other data to build up a computer model of the area.
Working out if the project could have any negative effects on the environment.
During construction, you would need to check that everything is still fine and that there has been no ground movement that could affect construction.
What skills do I need?
Excellent technical and IT skills.
Attention to detail and the ability to analyse lots of sets of data.
Great communication skills and the ability to sum up lots of complicated information in a concise way.
A willingness to work outdoors in all kinds of weather.
What qualifications do I need?
You would need a qualification that's recognised by the Royal Institution of Chartered Surveyors (RICS), which you could get by doing a degree or an apprenticeship. To get onto a degree course, you'd need something like two A Levels, plus five GCSEs (or equivalent) at grade A*-C or above (or 9-4 in the new grading system), including maths and English. Science subjects and geography would be useful, too.
What hours would I work?
A typical week would be 9-5.30 from Mon-Fri, but there may be longer hours, weekend and shift work during busy periods on some projects.
Where would I work?
Wherever construction work is happening, so you could be anywhere from the city centre to the windswept coast, and everywhere in between, so you would have to be happy to travel a lot.
How much would I get paid?
When you're starting out, you could get paid up to £25,000, rising to as much as £45,000 once you're qualified. With a lot of experience, if you move into management you could be earning in the region of £70,000.
Can I do work experience?
Some companies might have placements available, so it's best to phone or write to the HR (human resources) departments of any local construction firms or related businesses, such as architects. It's likely that your school will have some contacts with local companies, so ask if your teachers can help you to find somewhere.
How might the job change in the future?
Drones are a great example of how technology can quickly affect the role that surveyors do, and new tech is constantly changing and improving the industry. Surveyors in the future will have more and better tools available to use, so you should be prepared to adapt and learn constantly.