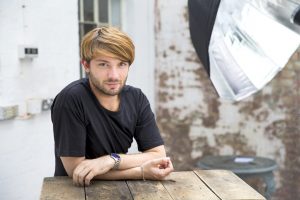 Joshua Dibble
PR and Celebrity Manager
What I do
I am the PR and Celebrity Manager for a charity called Young Epilepsy. I work in the communications team and I am responsible for public relations, celebrity engagement, social media and internal communications.
How I got my job
I interviewed for the role of PR Assistant, which was a three-month contract. Four years later I have worked my way into a managerial position.
What I love about my job
The fact I know I am making a difference to individuals' lives. Every day I read on Facebook or Twitter how the support and information given by Young Epilepsy is really making a difference and this is the best motivator in the world. I have phone calls with supporters who tell me what it really is like to live with the condition, and I then help to promote their story across our social media and in magazines and newspapers such as First News.
What is difficult about my job
Sometimes, when you are speaking with a young person or parent who is having a bad time with their epilepsy, or is being bullied by their peers, you can become emotional. Life can be difficult when you have a condition such as epilepsy and some of the stories I have been told are particularly sad.
What skills you need
You need to be creative, quick thinking and a good writer. The art of the job is simply about storytelling, how you can best market a product or service that is engaging to the customer and which is the best way to do that. Although I have a degree, it is not essential.
Where to start
Working in the charity sector is very rewarding and I would fully recommend anyone to go out and do it. Read newspapers and see what charity stories appear and how would you make them bigger and better, and volunteer at your local charity, so you can see how they work from the inside. Best of luck!