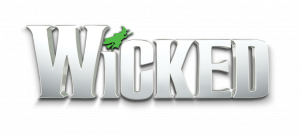 What's the job?
Sound Engineer
Who would I be working for?
In this role, you could be hired for a specific show, or part of the residential team in one of the thousand theatres we have in the UK.
What do they do?
It's your job to make the audience hear the actors on stage and any music that the show uses.
What sort of work is involved?
Mixing the sound from microphones and speakers using the control desk – this balances the levels, so the orchestra or recording isn't too loud and the actors aren't too quiet.
Meeting with the director and sound designer to find out what they need from you and what they want the show to sound like.
Finding the places in the script where there needs to be a sound effect or music, and where any changes in the sound levels are required.
Recording any sound effects and music.
Positioning and putting up microphones on the stage and on the actors' costumes.
Carrying out a sound check before a performance.
Following the sound plan (which is known as a 'plot') and taking cues and direction from the deputy stage manager.
Looking after and repairing equipment.
What skills do I need?
A good ear to judge sound quality.
Good sense of pitch, timing and rhythm.
Good concentration skills and patience.
Stamina, so that you can cope with the long hours.
What qualifications do I need?
There are degrees and qualifications you can complete in technical theatre, but if you show determination and motivation to learn, then you could start at the bottom and work your way up, learning the skills you need on the way.
What hours would I work?
The hours in the role can be long and irregular, and evening and weekend hours are very common. If you are needed, you may need to work during the day for rehearsals, sound checks and maintenance checks. The role is obviously connected to the hours of the theatre, so you'd need to arrive a couple of hours before the show to organise the microphones and do the sound checks.
Where would I work?
You could work in theatres, concert halls, arenas and outdoor festivals and events, but you will spend a lot of time sitting at a control desk, which is usually at the back of the theatre or venue. You could end up working anywhere in the UK.
How much would I get paid?
When you first start off in the sound industry, you could be earning around £25,000 per year, which will go up to £30,000 once you've gained enough experience. Once you're a pro at the sound desk, you could earn up to £40,000 as a sound designer.
Can I do work experience?
Every theatre has different rules about work experience, but because of health and safety rules they may only take people over the age of 18. But there are lots of courses and workshops that you might be able to participate in, so make sure you talk to your local theatre to see how you can get involved! Also, your own school may put on shows and concerts, so ask if you can help out with them to gain some experience.
How might the job change in the future?
New technology will certainly lead to improvements in sound and how immersed the audience feels. Better tech will also probably help sound engineers to set up, but because every theatre is different and anything can happen during a live show, humans will still be needed to make sure everything goes to plan.