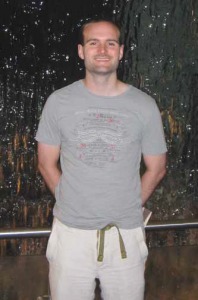 Russell James
Family Historian
What I do
I spend part of my time working as a family historian for the website ancestry.co.uk, helping people build their family trees. I also act as a copywriter and copy editor for the website, producing all kinds of different material.
How I got my job
I always had an interest in history, but originally chose to move into the media. My first jobs were in publishing, writing for computing and gaming magazines. I moved to a family tree magazine, where I spent three years. I decided that my next step was in family history rather than publishing, so moved into this job.
What are the best bits of your job?
I particularly enjoy the variety of my job. Magazines work to a strict regular schedule, so it's very nice to now be in a role where I'm doing different things every day and every week. I also really enjoy meeting and helping our members – everybody who's looked into their family history has a story to tell, and each one has a new perspective on history.
And the worst bits?
I think the worst bit is the drive into London – I live in the country, and it's a relief to return to the quiet life in the evening!
Any advice for readers who are interested in going into the same kind of job?
The obvious place to start is tracing their own trees, with their families. After that, I'd suggest they take an interest in history – reading up on different events and periods is fascinating, and gives you a great background for understanding people's lives at the time. For family history in particular, they should visit local libraries and archives. The staff in these places are always more than happy to show people the kinds of records they have, and help people understand them.